HISTORY OF CONDOR SRL
To know the origins of our company, we need to start the story from the first years of the last century when, in the 1920s, the entire family of our maternal great-grandfather arrived in Reggio Emilia from the Parma hills where, for generations, has managed a factory that built kitchen pots and copper dairy boilers, using forges and a water mallet.
Moved to Reggio Emilia they rented an old laboratory where they continued the art and expanded the handmade products range, becoming manufacturers of big pots for barracks.
At the start of the WWII our ancestors and their workers were recruited as military workers by the Officine Reggiane to build fighting planes. At the end of the war our grandfather, Cesare Coliva, resumed the activity from where he had left it using temporarily an old disused train wagon, located in the backyard, as a workshop.
In the mid-50s, with the arrival of our father Renzo and our uncle Paolo, the Company grows. It came called "CONDOR di Bigliardi R. and Coliva P. Snc", accomplice a new battery watch located within the company that wore this brand. From those times gone the company evolved always keeping up with the times adapting to customer requests and the needs of national and international markets. The company lead is now of Monica Bigliardi supported by the precious help of her brother Enzo.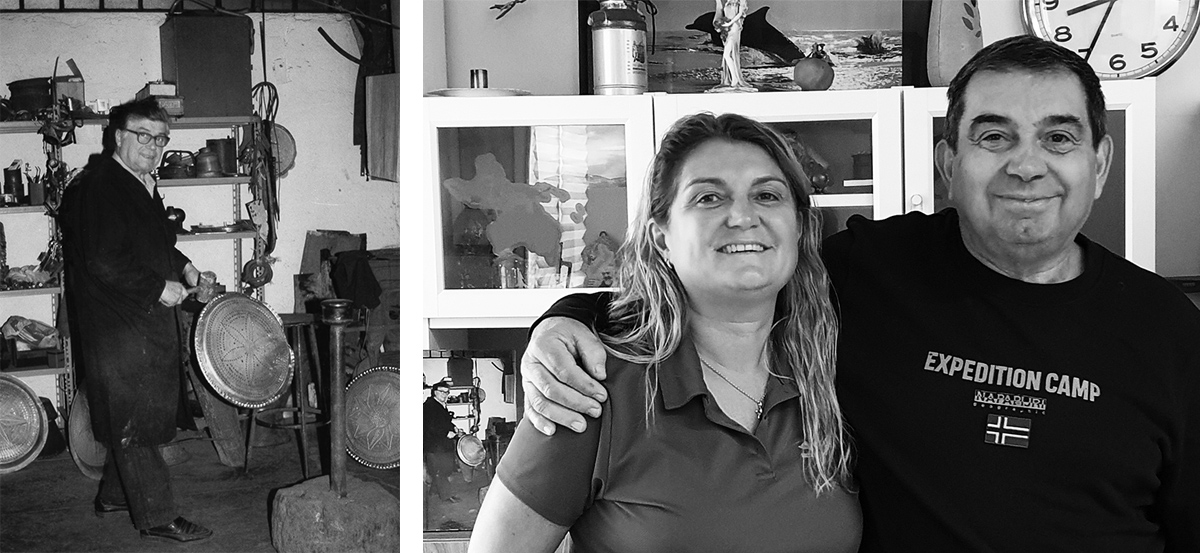 After having specialized in the construction of milk transport tanks, dairy accessories, buckets and lids for milking machines, receiver units, sanitary traps and milking rooms stainless steel components, in the last two years we have expanded the range of products. Today we also realize stainless steel milk pump, S/S tanks for the transport and containment of milk and other liquid food, milk mixers, pasteurizers, dairy equipment and accessories for professional kitchens. The products are constantly updated with new systems and accessories. Always a marked productive flexibility allows us to realize customized items (also for production of small quantity) and to present us as real partner in Italy and in the world in solving multiple problems that customers may incur.
The constant comparison with our customers allows us to improve our products and to develop new projects and ideas. Our production, entirely Made in Italy, is constantly evolving. We pay great attention to the choice of raw materials and the quality of the components; we develop a capillary control in all the processing phases up to the final electro-polishing which sanitizes the surfaces making them stainless and perfectly suitable for containing liquid food.
From the design to the final product FOOD Certificated realized entirely within the company.
Monica and Enzo Bigliardi