MILK PASTEURIZERS FOR CALVES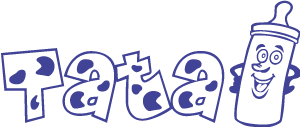 Fresh milk pasteurizers for calves and other animals.
Condor pasteurisers are made entirely of AISI 304L stainless steel, electropolished both internally and externally. The production takes place in all its phases within the company and includes only certified Made in Italy finishing accessories.
All models can be powered at 230V - 380V - 50 Hz - 60 Hz and are equipped with electronic control of the functions.
The pasteurization start times are freely programmable and different pasteurization programs can be chosen. You will find the milk perfectly pasteurized and ready for distribution at the desired time.
The pasteurization of the milk takes place homogeneously from the bottom to the edge of the tank as the total double chamber guarantees homogeneous heating and cooling of all the milk inside the tank. Even the mixer, thanks to its specific shovel and at low speeds, keeps the milk evenly mixed.
The cooling system can be with mains or well water or in an internal cycle thanks to our "TATABRRRRRR", the icy water producer. The automatic cooling program allows you to find the milk ready for distribution at the desired time and at the right temperature, previously set. Furthermore, the pasteurization - heating and cooling processes, when programmed, allow to optimally exploit the electricity.
The pasteurizer tanks are all electro-polished even inside and very easy to clean. The semi-automatic cleaning program allows the pump and the distribution pipe can be completely emptied of residues, guaranteeing optimal hygiene. An additional cleaning with a sponge improves the results.